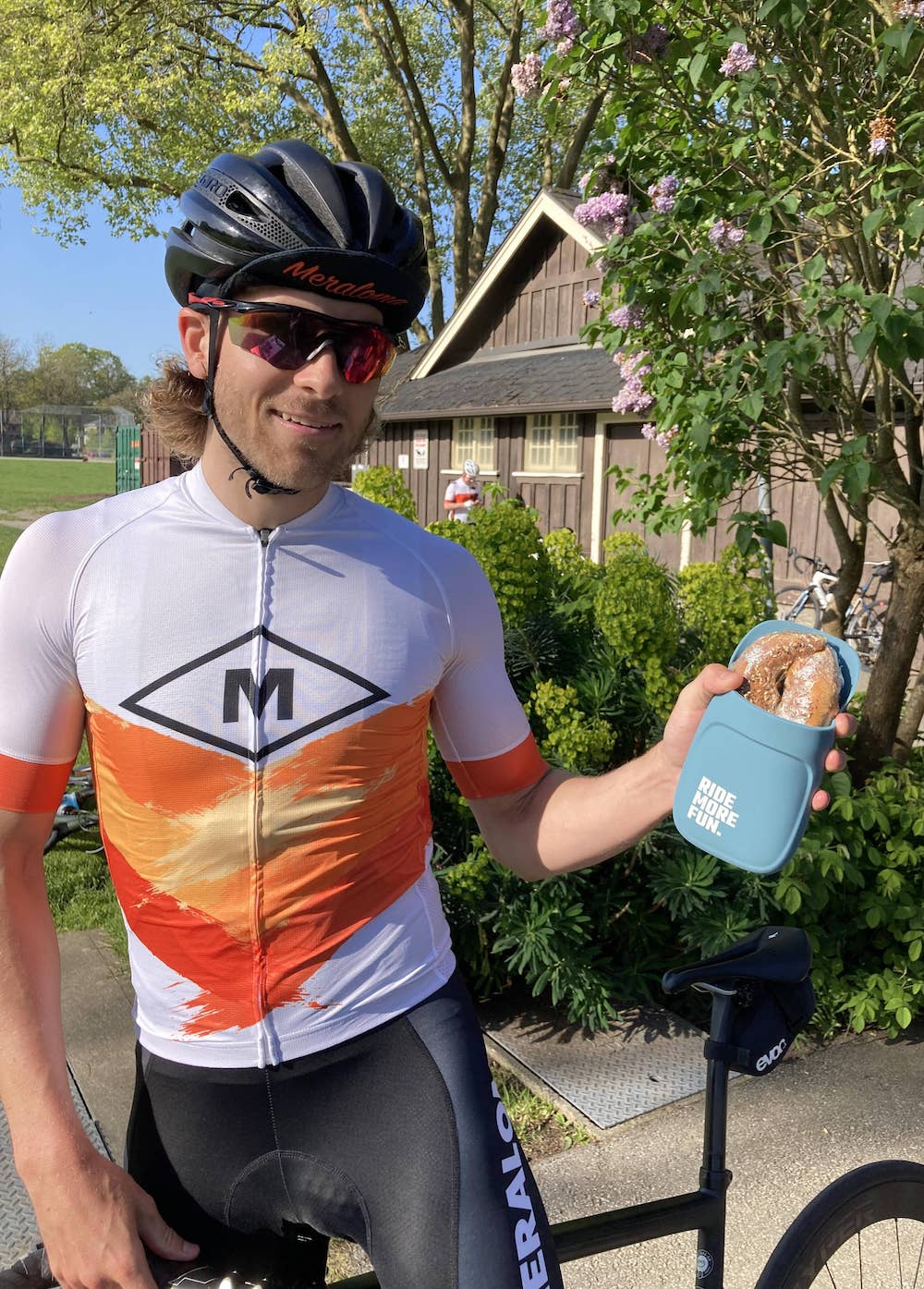 01.

A great ride needs great fuel

But fumbling with food wrappers, hands off the bars, fighting the death wobble while rolling at 20mph is sketchy! Even the pros get caught-out (Egan Bergal in the Giro).
02.

How we got here

It was the Whistler Fondo. We tried to follow the nutrition advice: 'don't bonk, eat every 20-30 mins'. But we kept falling behind our group every time we took a hand (or hands) off the bars, fetched packages of food out of a jersey pocket, unwrapped the food, ate a bite, and replaced the wrapped food (or garbage) in the pocket. There had to be a better way.

The next year, we left the wrappers at home. We dumped the food straight into the jersey pocket. Everything was better… until it got all sweaty, and salty, and soggy and gross. And we never got the crumbs out of those pockets. There had to be a better way.

After 2 years of industrial design and field testing, we landed on the Pocket Musette – a cycling pocket liner made of food grade silicone with spring steel that pops in-and-out to keep its shape. Goodbye wrappers and ziploc baggies. We found a better way!
03.

Get in touch

hello@domacycle.com

300 – 1497 Marine Drive, West Vancouver, BC, V7T 1B8, Canada